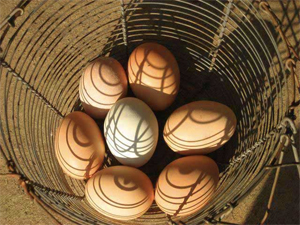 Resources and cool websites we recommend.
Local Harvest is one of the best resources to search for farms and fresh farm products all over the United States. Just plug in a zip code. Sign up for events and newsletters.
California Farm Link's mission is to build family farming and conserve farmland in California by linking aspiring and retiring farmers; and promoting techniques and disseminating information that facilitate intergenerational farm transitions. Basically they are doing their best to keep family farms alive and well.

CASFS – The Center for Agroecology and Sustainable Food Systems
A 44-year-old program at the UCSC Farm and Garden, teaching sustainable agriculture in a six-month-long residency program. A local gem of resources, wonderfully inspired individuals, programs, and events all related to creating a sustainable food system. We are very fortunate to have them as an anchor in our community.

Michael Pollan uses his website not only for his writing and information, but also link to articles that he thinks are important, interesting, and worth passing on.
Omnivore Books is the sweetest spot to hang out in that I have been to in a long time. Small store, with wall to ceiling bookshelves filled with books on growing, raising and cooking food, including antiquarian books on all the same subjects...and of course, drink is included in that list. They also have fabulous intimate (because of their size) events. Located in San Francisco.
The Ecological Farming Association
Home of the annual fantastic event Eco-Farm, celebrated in Pacific Grove, California, this organization is a wonderful resource and support for organic farmers.

ATTRA - National Sustainable Agriculture Information Service. ATTRA is a wealth of knowledge and resources on a variety of subjects.